A Successful Term Paper Writing in 9 Easy Steps
When you are struggling with academic writing, term paper writing service comes in handy. This is especially true when writing a term paper. If you are not sure how to write a term paper, this article offers some useful suggestions.
What Is a Term Paper?
First, it is important to know what this assignment involves. In a nutshell, the purpose of the term paper is to demonstrate knowledge about a particular topic related to your course. At the end of the semester, you need to do plenty of research and structure the paper in a logical way.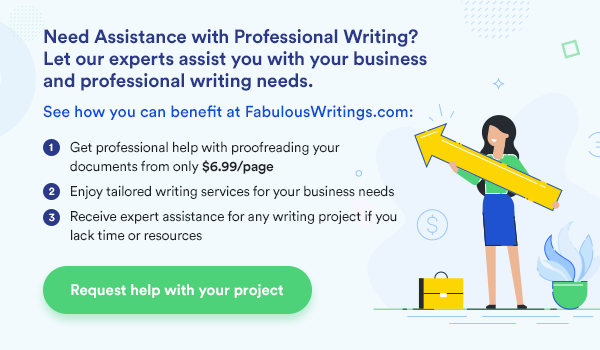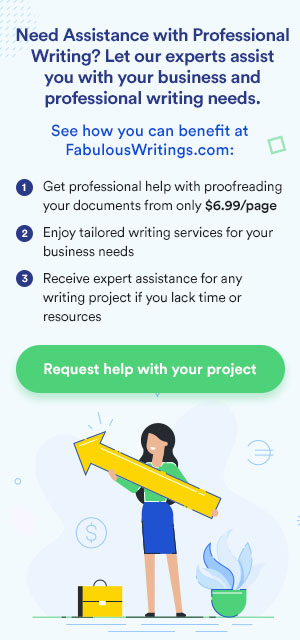 Let us delve deeper into the process of writing a term paper:
1. Pick an interesting topic
In some cases, your professor will let you choose a topic related to your course while others might ask you to pick one from a list. Either way, you should choose a topic that you find intriguing since you will be more motivated to write it.
As you go about picking the topic, you should factor in such things as the length requirements, the number of sources and the complexity of the work. A longer paper means you will need more sources, but it also gives you the flexibility to discuss something more broadly than a shorter term paper would.
2. Start doing the research
You cannot sit down and start writing without first developing a good understanding about the topic. This means looking through plenty of resources and learning more about the background of your topic along with current trends and any gaps in the research. You do not simply want to write about things you already know about, nor should you approach the writing from an angle that has been already discussed over and over again. Find fresh, unique solutions to old problems. Along with using academic work and other documents, you might be asked to include original research through interviews, surveys and other methods. None of this is easy to do within a short time frame, so make sure to not wait until the last moment to start the research process.
3. Settle on an effective thesis statement
Once you have completed the preliminary research, you will be in a good position to choose a solid thesis statement that you will be able to support throughout the term paper. It needs to be clear and narrowly focused. The rest of your writing will be built around this statement, so make it count. Do not express something obvious; choose a thesis for which there are different viewpoints and demonstrate why your argument is the strongest.
4. Create an outline
An outline serves the important purpose of making sure your paper remains well-structured. You can come up with a general outline before you do the research and then elaborate more as you research and write the paper. The outline should contain general details about what to write in the introduction, body paragraphs, and conclusion.
In addition to the content of the term paper, the assignment typically includes several other elements as well. Here is how the entire paper is structured:
Cover page. How you organize the first page depends on whatever formatting style you use, but along with the title of your work and your name, you might be asked to include such things as the name of your academic institution, the name of your professor, the title of the course, and date.
Table of contents. When you are writing a lengthy term paper, it is important to list all of the chapters and their corresponding page numbers so that the reader will be able to access the information more easily.
Abstract. The abstract provides the reader with all of the essential information about your paper when they are looking for potential sources for their own research. Along with summarizing the content, you should discuss the methods you used and explain the relevance of your research.
Introduction. The beginning of the paper is important because it provides the reader with their first impression about your work. Hook them with an intriguing or surprising statement. Discuss why the problem you are addressing is important and worth discussing. Finish with the thesis statement that will serve as the basis for the rest of the term paper.
The body paragraphs. This is where most of your research comes into play. Each paragraph should be devoted to a point that is linked back to the thesis statement.
Conclusion. Having expressed your thesis and defended it point-by-point, your paper will conclude with reflections on your work, including the broader implications of your findings and even recommendations for further research on the topic.
Reference list. Whenever you use outside research for your work, it needs to be cited both in-text and on the bibliography page. This ensures that each of the sources is properly attributed to the respective author.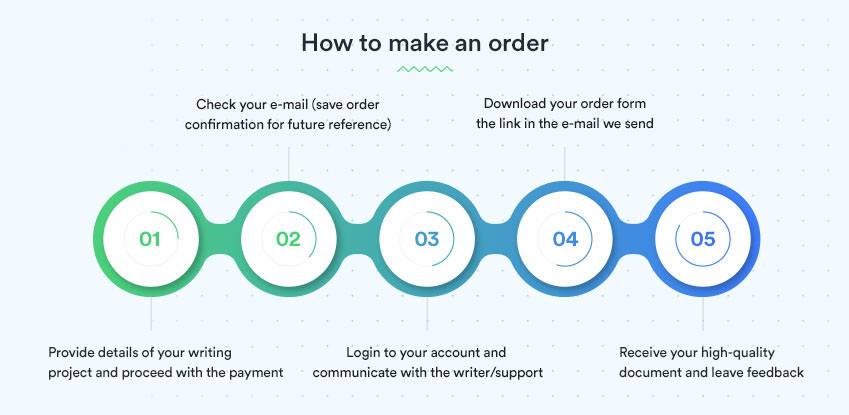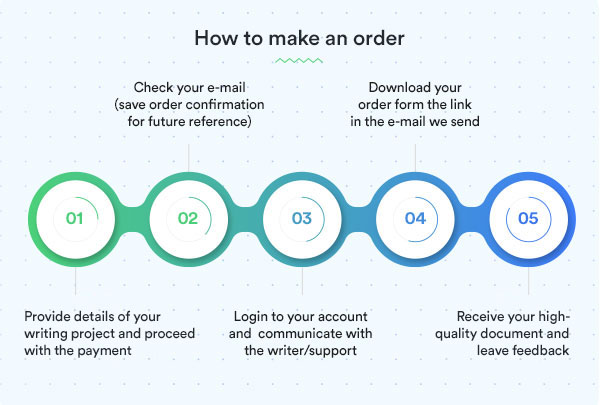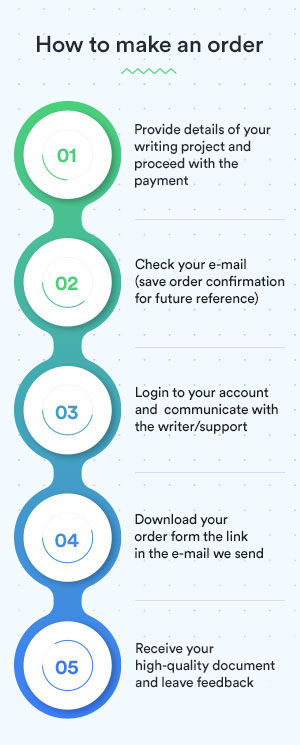 5. Create an impactful introduction
For those who are having a difficult time with their writing, term paper writing service is a must. This is especially true when writing the introduction chapter. While the introduction can be a challenge, do not worry. You can always go back and make changes throughout the course of the paper, especially when you are finding that the research is going in unanticipated directions. Here are some useful pointers:
Hook the reader by making a statement that they are not expecting. Use quotes or pose questions. Tell a brief story. Then once they get to the thesis, it will all make complete sense to them.
Provide some background information about the topic. Be clear, concise and unambiguous.
End with your thesis statement. Avoid using expressions like, "I think…" or "I believe…" Instead, be assertive and confident as you introduce the reader to your argument.
6. Develop strong body paragraphs
Each paragraph should bring up a new point that is directly tied to your thesis. The body paragraphs should all start with topic sentences that you then elaborate. In order to create a proper flow, every subsequent body paragraph should contain a transitional phrase.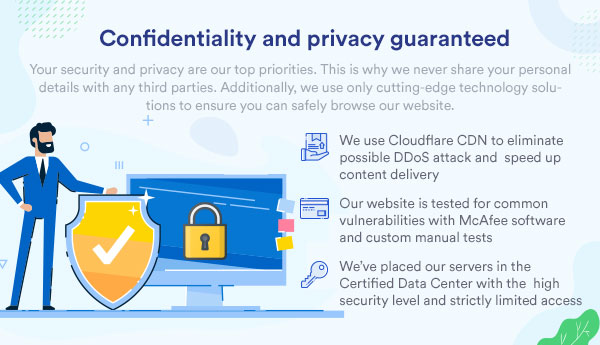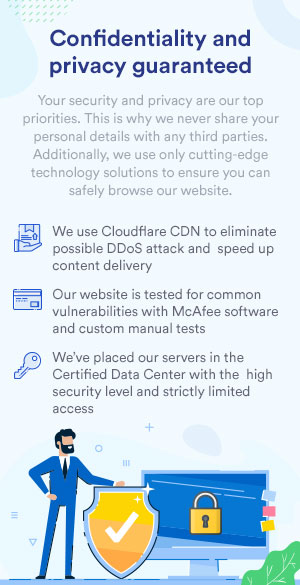 7. Make a lasting impression with your conclusion
State the thesis one last time
Make references to the most important details of the body paragraphs
Wrap things up
Leave the reader feeling as though they learned something new
8. Adhere to the proper citation style
Your instructor or even the entire department might specify a particular format (i.e., MLA, APA) that you must use for all papers. Each style has its own precise rules, so spend some time familiarizing yourself with the proper methods. Citing your sources is important for avoiding plagiarism. Using direct quotes can be effective, but make sure not to overdo it. You also do not want to copy and paste entire paragraphs worth of information just to fill up space. Instead, summarize and paraphrase the information. While discussing the opinion of other authors is a good way to support your points, ultimately the reader wants to know what you think, not merely what others are saying.
9. Edit and proofread the final draft
Do not skip the important step of proofreading and editing the work. While finding misspellings and typos is essential, you should also make sure you used proper words that a spelling/grammar checker might not identify (i.e., then when you actually meant than). Whenever possible, ask a friend or family member to read through your paper. After all, there could be a difference between what you are trying to convey and how they would actually interpret it.
Writing the best term paper involves more than just a few hours of research and some thoughts that you put onto the paper. When you need high-quality term paper writing help, our writing service is a great option. Just say, "Please, write my term paper" and we will put you in touch with an expert term paper writer!