7 Steps to Writing a Movie Critique Essay
While studying, students may be assigned to write different kinds of papers, e.g. essays, proposals, reaction papers, and others. Nevertheless, it is believed that a movie critique is one of the assignments which students enjoy doing most of all. When writing a movie critique, they can choose any film they want what facilitates the writing process considerably. Despite that fact, many of them still do not understand how to write a film critique appropriately and, therefore, start looking for some tips.
Being assigned to create a movie critique, students get confused since they do not see the difference between a review of a film and a critique. Hence, the first hint about how to write a movie critique is to highlight the difference between a review and critique. The purpose of a review is to sum up the plot of a film and express your opinion about it. As to the movie critique, it requires you to perform a thorough analysis of a specific movie, i.e. evaluate characters' language, settings, symbols, sound effects, camera movements, light, etc. If you understand how to analyze the mentioned items and admire the chosen movie, you will not encounter any difficulties when writing a movie critique. In case you do not have the faintest idea about film critique structure or any other aspects of such a paper, there are two alternatives which you may opt for. First, you may buy a movie critique from one of the trustworthy online companies offering writing services. In such a case, you will be able to get a top-notch paper at an attractive price. Second, you may use the prompts on how to write a movie critique essay provided by our qualified writers and try to create the paper on your own. It would be great if you tried to compose your essay on your own. Thus, you would develop your skills and analytical thinking. The following directions will be useful to you.
7 Major Steps to Creating a Movie Critique
No one can say precisely how to write a critique of a movie since there are many approaches to producing such a piece of writing. We have analyzed the most effective ones so that everyone can take them and create quality papers.
1. The first prompt on how to write a movie critique for college is to watch a movie before starting writing. When watching a film, you need to be very attentive to such details as dialogues, characters, scenery, etc. You should write down the things which you both like and dislike about the movie. Films vary and everyone has their own tastes. Therefore, it is hard to identify unique things which you need to notice while watching a movie. Still, we do recommend you to jot down all details which you consider significant for preparing a critique of the chosen motion picture. If you feel that some aspects matter, write them down. In this way, you will not miss any of the important details.
2. Pay attention to the structure of the film. As well as novels, movies include such structural items as the preface, key theme, climax, and the ending. It is essential to be aware of these structural components and know how to identify and analyze them. Writing a couple of sentences about each of these items, you will be able to create a part of your critique.
3. It is required to make an in-depth analysis of the principal and minor characters. It is clear that each movie has a pool of characters who have their own peculiarities. Some of them are good, others – bad, and some have mixed features. One of the fundamental tips on how to write a movie critique for school or any other academic level is to identify all character's features and their role in the movie you are assessing. Note that even minor characters may influence the plot greatly. When analyzing characters, do mind their psychological and physical peculiarities.
4. Now, it is time to discuss actors, movie director, different effects, etc. Analyzing the said items is essential to get a better understanding of the idea which the film is focused on. By the way, it is considered that thorough evaluation of these components is important for the successful result of the efforts which you put in writing your paper. Let us explain in detail why close attention has to be paid to the film director, producer, etc. It is apparent that each movie is dedicated to something or somebody, especially when it goes about documentaries. If you understand director's intentions, it will be easier for you to analyze the film. It can be said that you will get the basis for your analysis. When inspecting visual and sound effects, you will be able to detect the emotions caused by the movie. In addition, the cast may tell you many interesting facts about the movie that will be quite useful for you critique.
5. Avoid retelling the entire movie. Be specific. Give only those examples that help you support your ideas and statements.
6. Create a detailed plan which you will stick to when writing your paper. Usually, academic papers comprise five sections:
Provide basic data about the movie you are analyzing (its director, name, the date of release), the reasons for which you have decided to evaluate a specific film (highlight the points attracting you), and your thesis illustrating the ideas or issues you intend to discuss.
Tell something about the movie and briefly describe its plot.
Provide some data about the setting, main characters, and the type the film relates to.
Make an in-depth analysis of the items which you find vital for proper understanding of the central idea of the movie. It would be useful to provide citations and examples.
Return to your thesis and make a concise summary taking into account the analyzed facts. In addition, you should present your viewpoint on the movie and either or not recommend it to readers.
7. The final step is to edit your piece of writing. It is worth admitting that being totally concentrated on the film analysis, many students forget about this stage. Nonetheless, you do need to edit your paper to make it comprehensible. If you submit a piece of writing full of grammar, spelling or any other errors, it is hardly possible that you will get the desired grade. Thus, if you are aware of all grammar rules and know what it means to be attentive, you may try to edit your paper on your own. You should know that there are many useful guides on the web which you may use while editing your essay.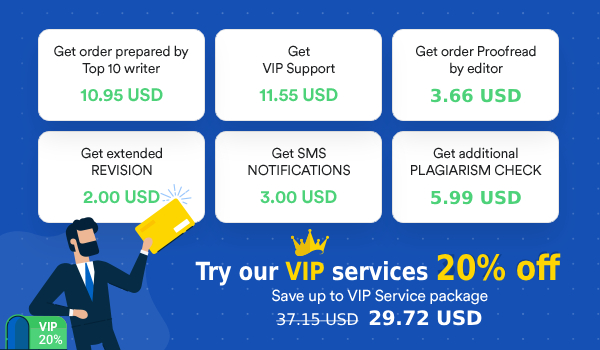 A movie critique is a piece of writing demanding thorough understanding of the chosen movie, total dedication, attention to details, and, of course, objectivity. The chief purpose of the movie critique is to provide readers with the most important details about the movie so that they could decide whether to watch it or not.
When writing a movie critique, you are required to tell readers what the film you are going to analyze is concentrated on. Additionally, considering the collected information about the film, you have to tell whether it is successful or not. As it can be seen, a movie critique is much more than a synopsis providing a succinct summary of a specific film. When producing a critique of a movie, you are supposed to express your personal opinion about it based on the feelings you experienced while watching it, i.e. pleasure, disappointment, irritation, confusion or any other emotions that were aroused by the movie. Certainly, if you are in a hurry because of a tight deadline, you may contact any of the companies providing quality writing services and ask for movie critique writing help. Thus, good luck!