How to Write a Great Book Report: Step-by-Step Writing Guide
Being assigned to write a book report, one may consider it a complicated and tiring assignment. Nevertheless, being involved in book report writing, one gets an excellent opportunity to understand the book under examination and its author much better. The main function of a book report is to provide a detailed summary of the read literary work. In order to be able to produce a successful outcome, it is necessary to not only know how to do a book report but also find a precise answer to the question "What is a book report?" First, you have to choose a book and read it. In the course of reading, write down essential details. These notes is book report writing help, it will help you create a solid outline owing to which you will be able to write a superior report without a hassle.
Explicit Instructions as to How to Write a Good Book Report
Do reading before writing. This step cannot be skipped. Otherwise, you will not be able to create a report on the provided book. You should select the book which you find engaging as the reading process has to be thrilling and not tiresome. Take a pen and a sheet of paper and start reading the book. Write down the details which you find useful for producing your report. Remember to indicate the pages which you take information from. After that, you will have to compose an outline to logically arrange the points which you intend to discuss in your piece of writing. Once the reading and outline writing stages are passed, you will be able to begin constructing the introductory, body and concluding sections of your report.
How to Start a Book Report: Preparing an Outline
Once the reding is over, it is time to begin writing. It is better to divide the entire process of preparing your book report into five stages, i.e. prewriting, writing, revising, editing, and submission. Being aware of these stages, it will be easier for you to handle writing.
At the prewriting stage, you should make a plan of what you are going to discuss, i.e. an outline. It may include five points each corresponding to a specific paragraph:
Introduction
Book summary
Details: Characters
Details: Plot
Assessment and conclusion
It is worth developing several ideas for each of the paragraphs. Note that the guidelines about how to do a book report may vary depending on the academic level. Thus, before creating the writing a book outline, make sure to check your professor's instructions to know exactly how to write a book report of your academic level.
Introduction
The majority of book reports start with basic data about the book, i.e. its title, author, literary genre it relates to, and publication items. Apart from that data, you may also provide unknown or extraordinary facts to attract readers' attention. Is the analyzed book considered a bestseller? Is the author an expert in the highlighted topic? In this paragraph, you may also explain why you have decided to evaluate a specific book.
What Is the Book Focused On?
In the body section of your report, you need to tell readers what the book is about. If to assume that you have read a fiction story, you should follow the hints provided below to realize how to do a book report appropriately:
Summary: Provide a general overview of the book, i.e. its setting, period of time the events take place in, key characters, and a plot. State who tells the story and how (here it goes about the tone of writing).
Peculiarities of characters: Here, you are supposed to describe the main characters and detect the chief issue which they are trying to resolve. You may also devote one paragraph to other characters of the story.
Details about the plot: You do not have to reveal everything about the plot. You need to concentrate on the chief points such as the central idea of the book, climax, conflict and its resolution, etc. Do not forget to state what literary devices were applied.
Reports on Non-Fiction Stories
When writing a report on a biographical book or something like that, the body paragraphs should highlight the topic and the author's opinion about it. Pay attention to the headings of chapters to
be able to maintain a logical flow of information, the author's points and arguments namely. Bear in mind that you do not have to disclose every last detail about the book. You have to pick the ideas which you consider the most engaging. For example, when analyzing a biography, you may write about the most significant events in the author's life.
Personal Assessment and Conclusion
You will enjoy creating a concluding paragraph as here you will be able to present your own evaluation of the chosen book. What are its strong and weak points? Do you find the book appealing? What lessons can you draw from the book? If to talk about a fiction story, how it influenced you? If you have read a non-fiction book, did the author's arguments and facts change your opinion about the subject? Strive to be objective and back up your ideas with the examples from the book. Say whether or not you would advise someone to read the book.
Revising, Editing, and Submission
Once your book report is ready, you will need to follow the final steps to make the writing process completed. If to be precise, you will need to revise and edit your piece of writing before submitting it. While revising your report, you should read it aloud. You may also ask your friends to read it and express their opinion about it. In the course of editing, you have to pay close attention to grammar. Make sure to follow the guidelines for citing quotes and arranging titles. Remember to spend enough time revising and editing your report to ensure the final outcome will be perfect.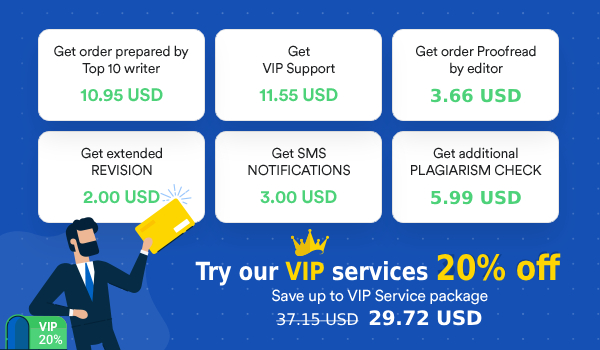 How to Write a Book Report for College: more Points to Consider
The chief role of a book report is show that you not only read a specific book but also made its in-depth analysis. Certainly, you may find a similar book reports online on the required topic. However, if you copy it and submit as your own, the consequences may be very unpleasant. We believe that you do not want to fail your course.
In order to prove that you worked hard on your book report, you need to provide the details. Thus, your professor will see that you did a huge amount of work and took the assignment seriously. If you do not know what information to include in your paper, consider these hints:
Explain why you have selected the book. This information should be provided in the introductory section. Have you read any other works of the same writer? Do you like such genre? Was it recommended to you? By whom?
Express your personal opinion. You may present it in the concluding part of your report. It is also useful to compare your life with that of the main character.
Add quotations. You professor may not demand that you use direct quotes in your book report. However, it is worth using them unless otherwise specified. Remember to ask your professor whether any specific format has to be used to know how to arrange quotes. It is worth admitting that quotes are a powerful tool proving that you analyzed each aspect of the book thoroughly. Note hat you should pick quotes while reading the book not to start looking for them when the writing is in progress.
Owing to book reports, students can learn to analyze and summarize data. Moreover, they can learn to formulate statements and make logical conclusions. It is very helpful to possess such skills when doing academic assignments.